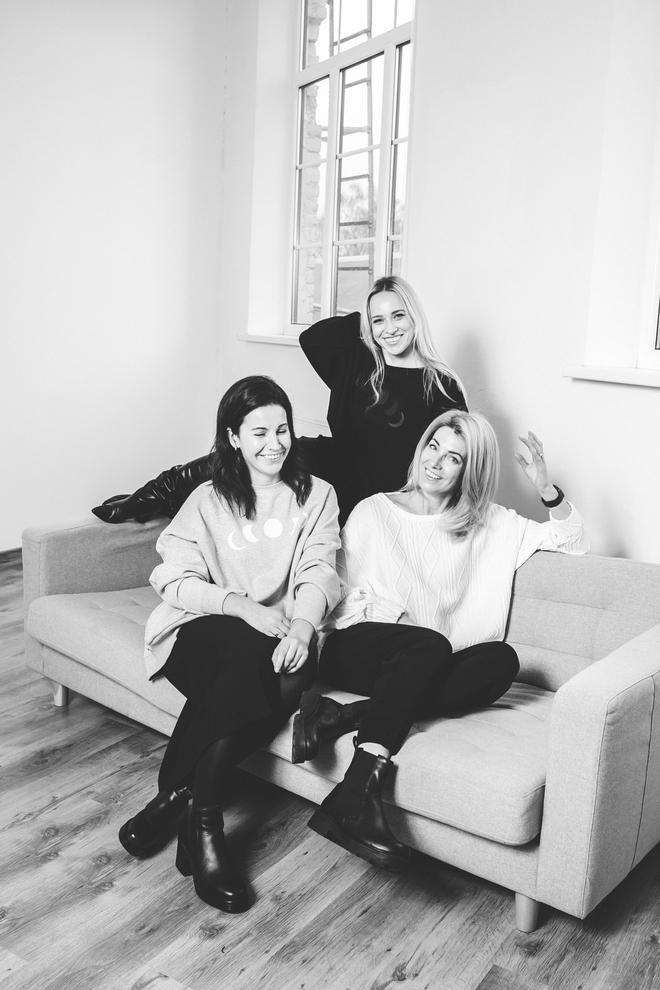 Three sisters, who have grown up in a loving family, have created the brand MAASA. A brandthat values the family the most – the relationships between sisters and brothers, our loved ones. MAASA offers garments of a simple, laconic, yet feminine design – dresses, skirts, shirts and sweaters, dresses with the inscription MAASA or BRAALIS, and a variety of accessories, in this way sharing the warmth and enhancing the family ties.
The idea about MAASA came into existence at the end of 2016. The founders of the brand are three sisters – Līva, Ilze and Gunta. The desire to create together, to be together more often on a daily basis when working on new collections, getting to know our customers – it has made our mutual relations even tighter. One sister can do something that the other cannot, but the other sister does what the third one is not able to. We wish to convey our good thoughts, smiles and sincerity through our products.
The garment collections offered by MAASA are from pleasant and quality materials that will give the wearer warm feelings and emotions.
The brand with soul. MAASA.